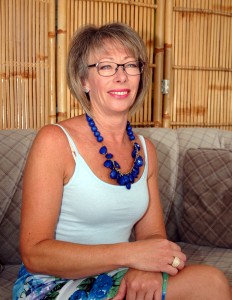 My passion for sewing and design started at about 9 yrs old.  Mum was a clothing manufacture and this is where it began.  During the school holidays I used to go to work with Mum and make my dolls clothes, then my own clothes. 
At 15 I left school to sew.  At 26 I was working in "Pollock and Milne" a fabric/bridal shop in Hamilton as an in house dressmaker. 
From there moved up to the workroom in the bridal salon. I then realised that this was where my passion was "Bridal." I moved to another Bridal salon,"Marion's Bridal" after being there many years the opportunity came for me to start my own Bridal business. 
So in 2003 that is when Robyn Lee Bridal happened. My passion is to provide my clients with their dream gown for that very special day, in a fun, relaxed, enjoyable and stress free manner from beginning to end. I work with my clients, listen to what they want, also give them some guidance and ideas when it comes to creating their perfect look.